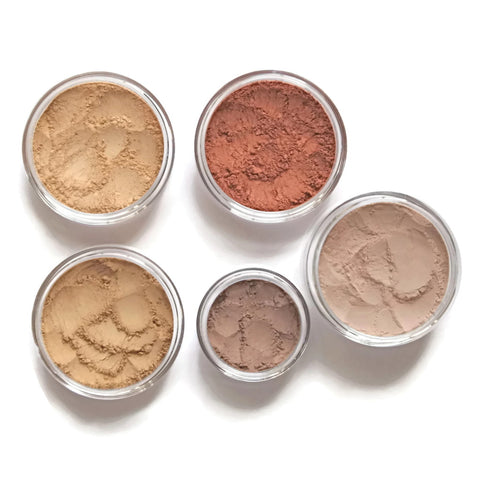 Mineral Makeup Starter Set - Medium Warm
This set is the perfect way to try out Simplicity Cosmetics! This set includes 2 foundation shadesto help you find the perfect shade for you. Here's what the Medium Neutral set contains:
1 half size Tan Foundation
1 half size Caramel Foundation
1 full size Oil Control or Finisher in Medium
1 full size Amber Blush
1 full size Sand Eyeshadow
Foundation contains 3 grams of product
Finisher/Primer contains 6 grams of product
Blush contains 2.5 grams of product
Eyeshadow contains 1 gram of product
Simplicity Cosmetics products are all handcrafted from natural minerals. All our cosmetics are made in small batches and carefully packaged.
No Parabens
No Bismuth
No Micronized or Nano minerals
No Dyes
No Cornstarch
---
We Also Recommend
---